Religious Studies
Curriculum vision
"Differences were meant not to divide but to enrich."- J. H. Oldham
We believe Religious Studies acts as a bridge connecting students to the spiritual, moral, social and cultural dimensions of their lives, communities, and the whole world. By opening up access to the philosophies, moral beliefs and practices of major world religions pupils benefit from a safe and inclusive environment which can provide the 'jumping off point' for them to establish and articulate their own ideas and values.
In order to aid students in establishing their purpose and place in the world, the Religious Studies curriculum centres on the individual. It is about being inquisitive, open-minded, respectful and tolerant of all.
Promoting an awareness and understanding of religious practices and forms of expression, as well as the influence of religion
Facilitating high-level discussion on contemporary topics and themes
Supporting students to think autonomously and be able to reflect and evaluate their own preconceived ideas
Allowing pupils to consider the external factors which have helped shape and continue to shape them as a person.
Religious Studies encompasses myriad contemporary philosophical and ethical themes including: Religion and Science, Responses to Evil and Suffering, Medical Ethics, Crime and Punishment, Environmental Ethics. Alongside engaging with the principal religious and non-religious traditions of the UK; Buddhism, Christianity, Hinduism, Islam, Judaism, Sikhism and Humanism, students at Blacon High School examine the influence of religion on individuals and groups, and the commonalities and diversity across religious and secular traditions. Through opportunities to engage with the beliefs, teachings and practices of a plethora of traditions, students will be inspired to reflect on their potential to contribute to the global narrative on religion and spirituality.
"I like Religious Studies because I enjoy learning religious views on things such as crime and punishment." Year 10 student.
Curriculum overview
KS3

KS4 Core

KS4 Exam

Curriculum accreditation
Key Stage 4 Religious Studies - GCSE
Some of our Key Stage 4 Religious Studies students follow the AQA GCSE Religious Studies specification.
The full AQA Religious Studies specification can be downloaded at the bottom of the page.
Key Stage 4 Religious Studies - ASDAN
Some of our Key Stage 4 Religious Studies students follow the ASDAN Beliefs & Values specification.
The full ASDAN Beliefs & Values specification can be downloaded at the bottom of the page.
Further Learning
Additional subject specific materials and resources to support learning in Religious Studies can be found be visiting the websites below.
KS3
Click on the KS3 BBC bitesize logo to visit their website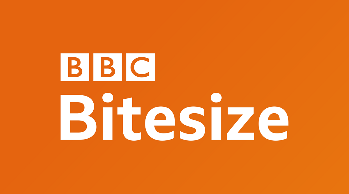 Click on the KS3 Oak Academy logo to visit their website
KS4
Click on the GCSE BBC bitesize logo to visit their website
Click on the KS4 Oak Academy logo to visit their website