Music
Curriculum vision
"The Music Department is an alternate universe where pupils are often unrecognisable from who they are outside of it. The shy become confident. The agitated become calm. The lonely become included. The quiet become heard. And the lost become found. Music reveals the child." Vaughan Fleischfresser
The aim of the Music department is to develop creative musicians who can communicate musically with confidence. We want to share our passion of the subject to inspire the pupils and give them the opportunities and experiences required to make music, think musically, develop musicality and not be afraid to take risks.
Musicality is achieved through:
A curriculum which sets out a pathway for progression that enables pupils to develop their musical knowledge and skills across the three pillars that interrelate in musicianship; technical, constructed and expressive. Which in turn supports the development of playing, singing, improvising, composing and critical engagement of music through a culturally rich and diverse curriculum.
Providing all students with a high-quality music education which engages and inspires them to develop a life-long love of music, increases their self-confidence, creativity and imagination, and provides opportunities for self-expression and a sense of personal achievement.
The KS3 Music Curriculum provides a unit-based approach that is ambitious, well-sequenced and which leads to good musical outcomes for all pupils, to provide good impact as seen by secure and incremental learning of the technical, constructive and expressive knowledge that pupils need for their future participation in and enjoyment of music. This leads to outstanding outcomes at KS4, with high numbers of students opting to take music as their chosen option subject.
Students engage, enjoy, and make progress in their lessons by developing skills over time, building great relationships by having confidence in their teacher and the engaging and exciting curriculum on offer allowing all students to think musically and become a better musician. The music curriculum at KS3 and KS4 supports the idea that the knowledge of music is more important than the knowledge about music.
"I found my confidence through music; it is my passion. You can be inspired and share your creativity with others. Music is not just a song or chords; it is in fact a part of life. It is a part of my life." Year 11 student
Curriculum overview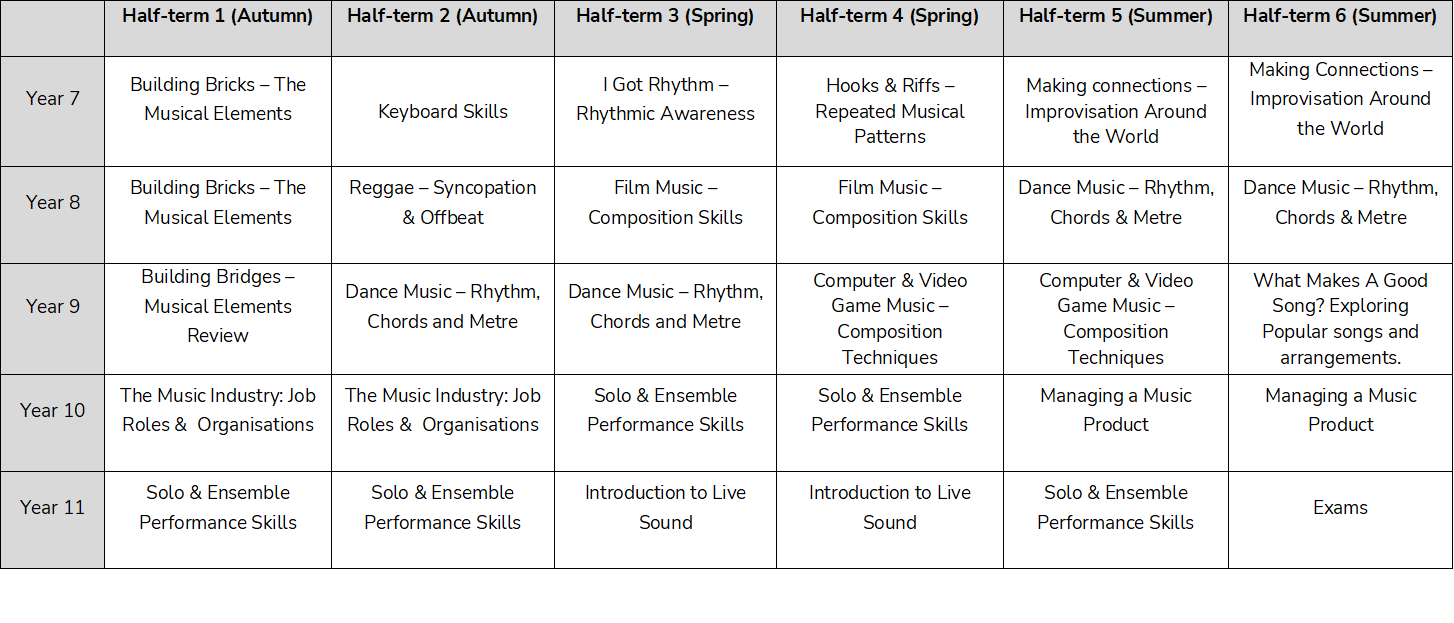 Curriculum accreditation
Key Stage 4 Music students follow the Pearson BTEC Tech Award Music Practice specification.
The full Pearson BTEC Tech Award Music Practice specification can be downloaded at the bottom of this page.
Further learning
KS3
Additional subject specific materials and resources to support learning in Music can be found be visiting the websites below.
Click on the KS3 BBC bitesize logo to visit their website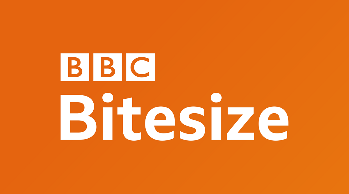 Click on the KS3 Oak Academy logo to visit their website
GCSE
Click on the GCSE BBC bitesize logo to visit their website