History
Curriculum vision
"If you want to understand today you have to search yesterday." Pearl S. Buck
We believe history is the gateway to understanding not just the past, but who we are at a fundamental level. Pupils are able to visualise how previous generations shaped every aspect of our own lives. Through the lens of historical interpretation we create new generations of historians who are curious and can think critically when handling sources of evidence. Pupils have the space to question what it is we know (and think we know) about what has gone before, how we have been told, and for what purpose. Pupils are able to leave knowing that history is diverse, inclusive and for everyone.
By developing 'thinking historians':
Pupils are exposed to a coherent curriculum map, filled with a vast range of sources and woven with the views of diverse historians, to promote multiple perspectives and complexity.
The sequenced curriculum enables pupils to construct their own 'map' of the past and how this deepens and evolves as more information becomes embedded.
Teachers utilise the curriculum to engage learners in the acquisition of both knowledge and disciplinary skills.
Historical thinking emerges through enquiry-based approaches, both thematic and chronological. Topics cover a broad span from Ancient to Modern Times. Teaching a diverse range of units, in various amounts of depth and breadth, mean pupils can make connections, draw conclusions and create their own narrative of the past and what it means to be British. Students will be able to reflect on the role and power of individuals and groups. Through exposure to the best, and worst, of humanity, students are prompted to consider their own experiences. Alongside the 'what' of history, teachers and students will be able to explore in detail 'how' those stories were told and shared at the time, and how they have been further transformed by subsequent generations.
"I really like how we build up our knowledge over the course of our studies. I am constantly adding more detail to the picture of the past I have in my head." Year 10 student.
Curriculum overview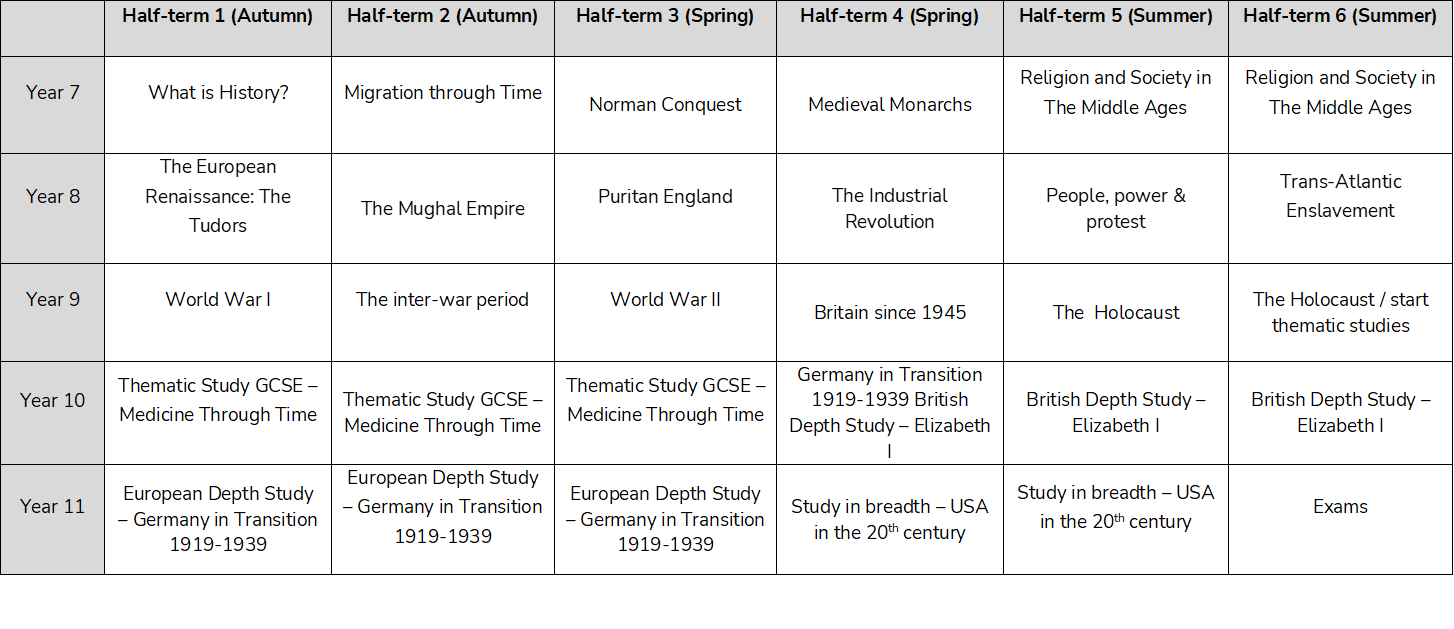 Curriculum accreditation
Key Stage 4 History students follow the Eduqas GCSE History specification.
The full Eduqas GCSE History specification can be downloaded at the bottom of this page.
Further learning
Additional subject specific materials and resources to support learning in History can be found be visiting the websites below.
Click on the KS3 BBC bitesize logo to visit their website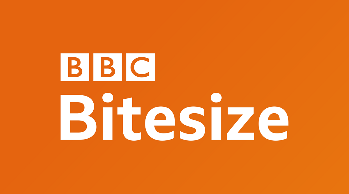 Click on the KS3 Oak Academy logo to visit their website
Click on the GCSE BBC bitesize logo to visit their website
Click on the KS4 Oak Academy logo to visit their website