Graphics
Curriculum vision
"Design is thinking made visual." - Saul Bass
Our aim is to place students in the centre of interesting and exciting learning that provides the opportunity to achieve their full creative potential. Students will build an understanding and appreciation for visual communication and its role within society, whilst producing work that is individual and creative. We encourage students to: think, reflect and explore whilst developing and refining new knowledge, skills and processes.
Visual Communication is achieved through:
Developing ideas through investigating, analysing and demonstrating a critical understanding of historical and contemporary sources. Additionally, students will enhance skills used in Art also, where they will record ideas, observations and insights relevant to intentions as work progresses­.
Refining their work by exploring ideas, selecting and experimenting with appropriate media, materials, techniques and processes.
Presenting a personal and meaningful response that realises intentions and demonstrates understanding of visual language through a range of key themes.
"I love graphics because I love being creative." Year 10 student
Curriculum overview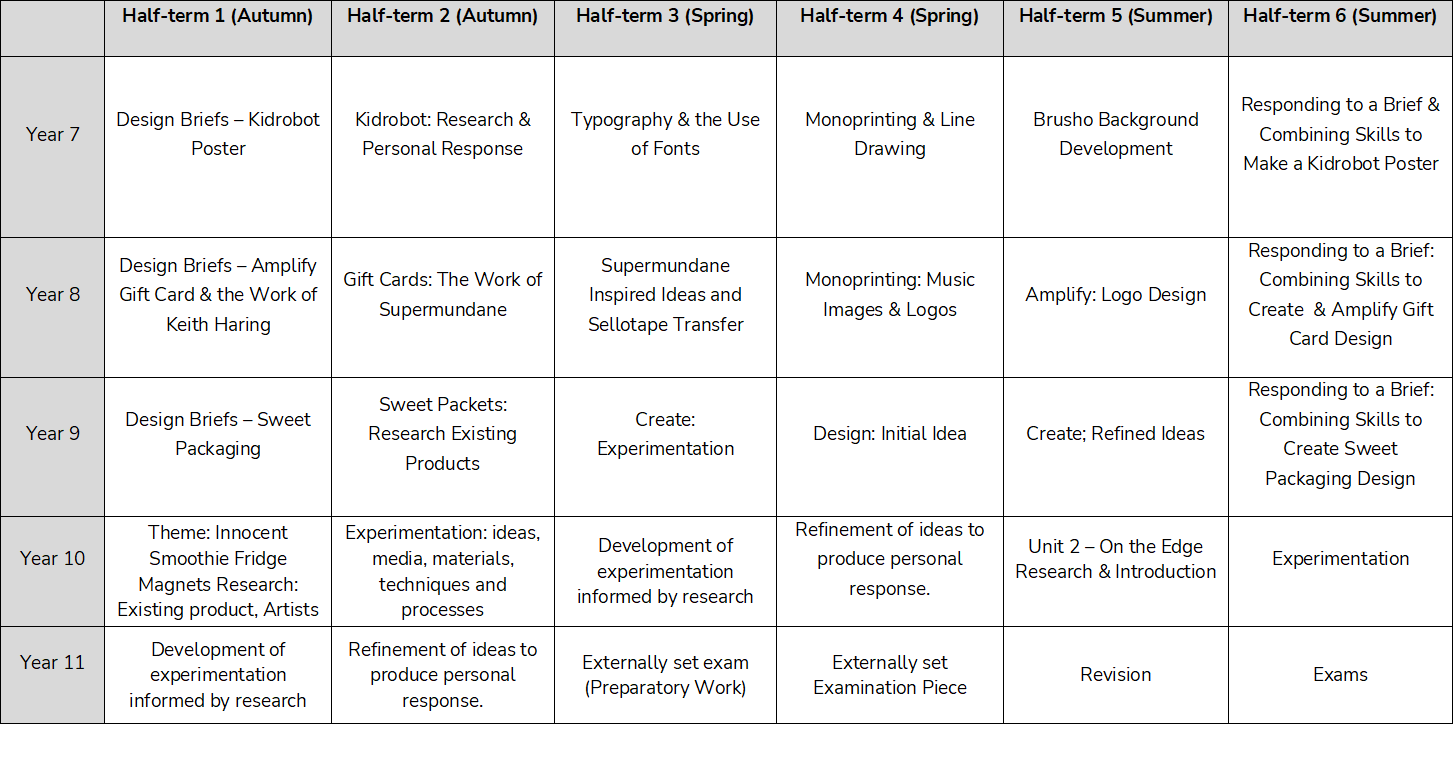 Curriculum accreditation
Key Stage 4 Graphics students follow the AQA GCSE Art and Design specification.
The full AQA GCSE Art & Design specification can be downloaded at the bottom of this page.
Further learning