About the Governors
The total number of Governors in the Governing Body of Blacon High School is 15. The term of office of all categories of Governors is four years.
Blacon High School has the following Governors as set out in its Instrument of Government:
2 Parent Governor
1 Local Authority Governor (elected by the Local Authority)
1 Staff Governor
Headteacher
2 Co-opted Governors
8 Foundation (Trust) Governors
The Co-chairs of the Governing body are Mr Nigel Pell-Ilderton and Mr Andrew Brown.
The vice chair of the Governing body is Mrs Carena Graham-Benson.
Governing body membership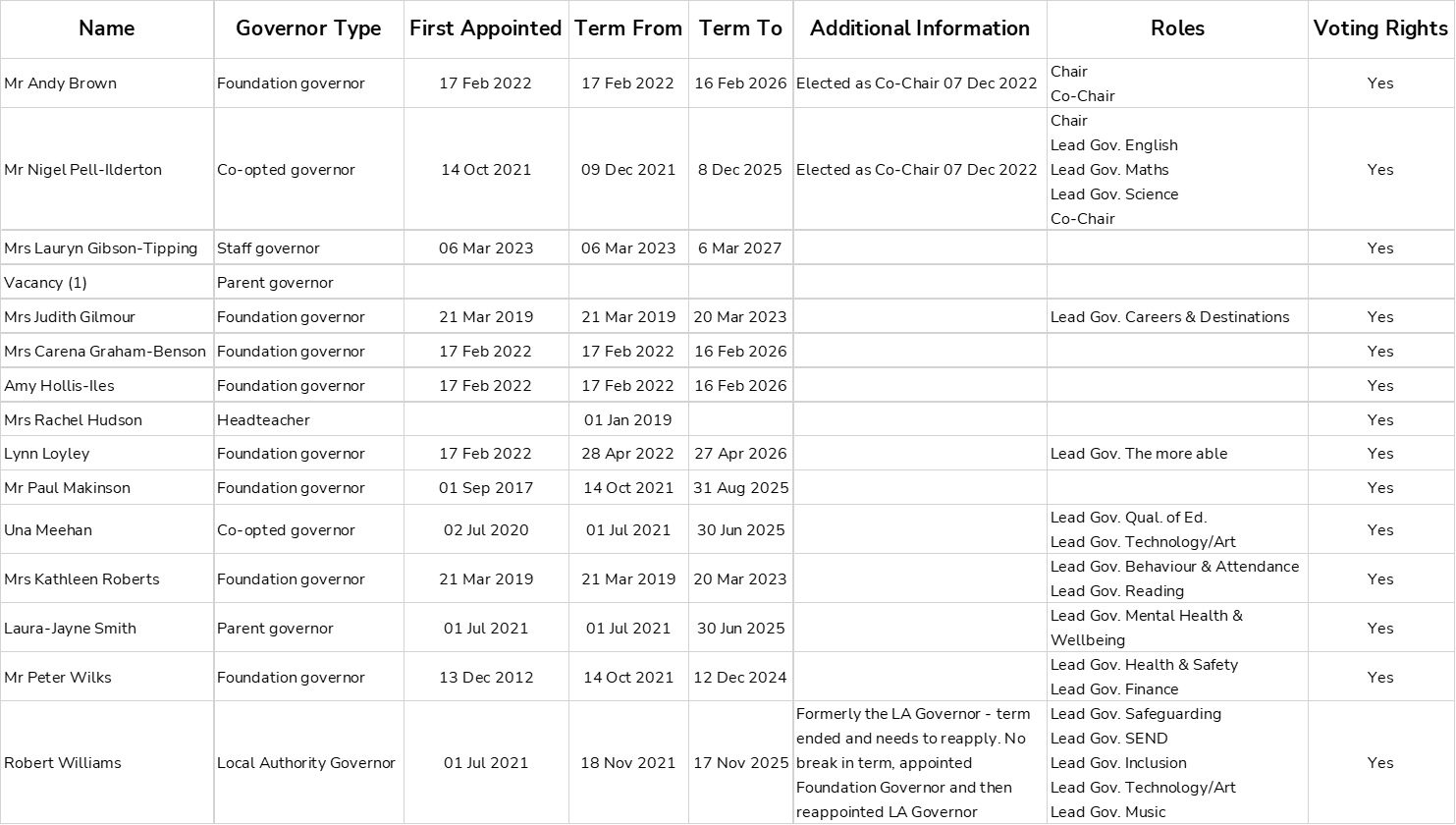 Clerk to the Governors
Ashleigh Frain - Clerk to Governors
If you wish to contact any of the Governors you can email; Ashleigh.Frain@Edsential.co.uk and include the intended recipients name in the subject field.
Meeting Schedules
Meeting schedule 2023-24
Full Governors' meetings to be attended by all Governors
Wednesday 20th September 2023 5 – 7pm
Wednesday 18th October 2023 - 5 – 7pm
Wednesday 13th December 2023 - 5 – 7pm - Online
Wednesday 31st January 2024 – 5 – 7pm - Online
Wednesday 13th March 2024 – 5 – 7pm
Wednesday 15th May 2024 – 5 – 7pm
Friday 28th June 2024 – 9 – 3pm – Strategy Conference
Wednesday 10th July 2024
Finance Meetings
Wednesday 15th November 2023
Wednesday 24th January 2024
Wednesday 6th March 2024
Wednesday 12th June 2024
Meeting schedule 2022-23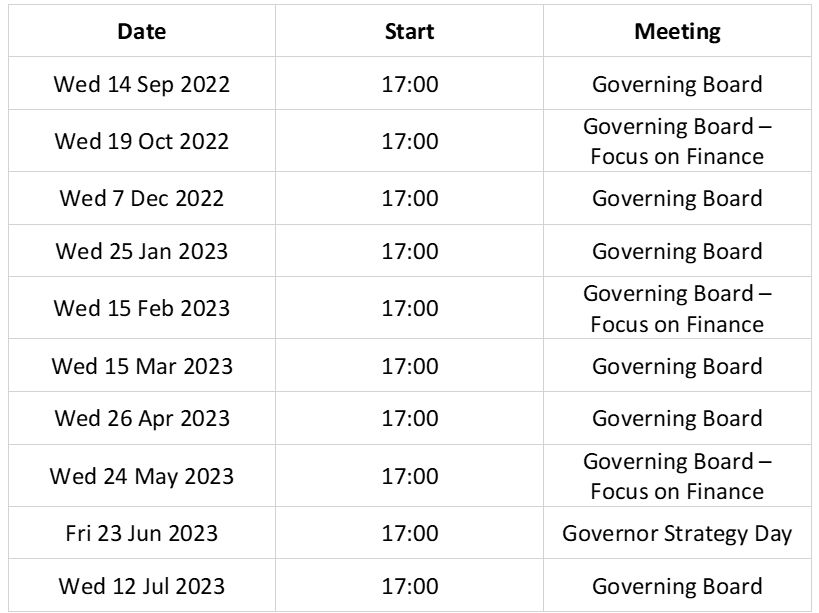 Attendance Records
Attendance record 2022-23