Final Blog of 2021/22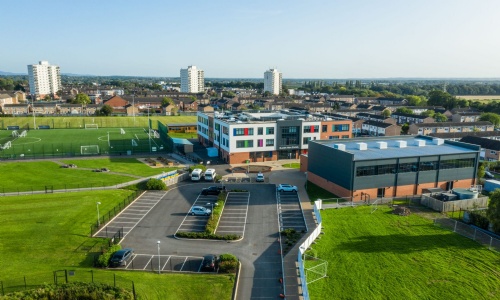 Well, we made it!
So, in the hottest temperatures ever recorded in the UK since records began, we marched on through the last week of term. The weather impacted on the activities that we'd planned as, one by one, all of the external providers who were booked to deliver a variety of sessions, cancelled; this included the much-anticipated 'inflatables' on Tuesday.
It feels like, because of the impact of Covid, two full lockdowns, several periods of isolation for many students, introducing Google classroom, and now this week's extreme weather conditions, we've been battling forces beyond our control since 2020. Yet, despite this, we've got to the end.
New branding
We have done a lot of work on developing our brand in recent weeks. So far, after consultation with students, staff and the wider community, we have designed a new school logo, which features our new corporate colour: gold. We chose gold because of all of the positive connotations that go along with it including success, celebration, achievement and worth. These ideas reflect the school's vision and values. The logo is a more modern representation of our current one, and still references the massively important relationships we enjoy with all of the BEV primary schools.
To go alongside the new logo, we are developing a new website. You will have to bear with us during this process while the new website is being built. It is an organic process and our current website will morph into our newly designed website a little at a time. We expect this to be completed in full by the end of the first half-term in October.