Blog October 2023
Hi,
Well what a busy few weeks it's been. It's hard to find the time to keep up with everything. We are already well into the second half term and, with Christmas looming, we also need to remember that mock exams are also on the horizon.
Apart from that, there is, as always, a lot to share and celebrate so here goes…
Remembrance Assembly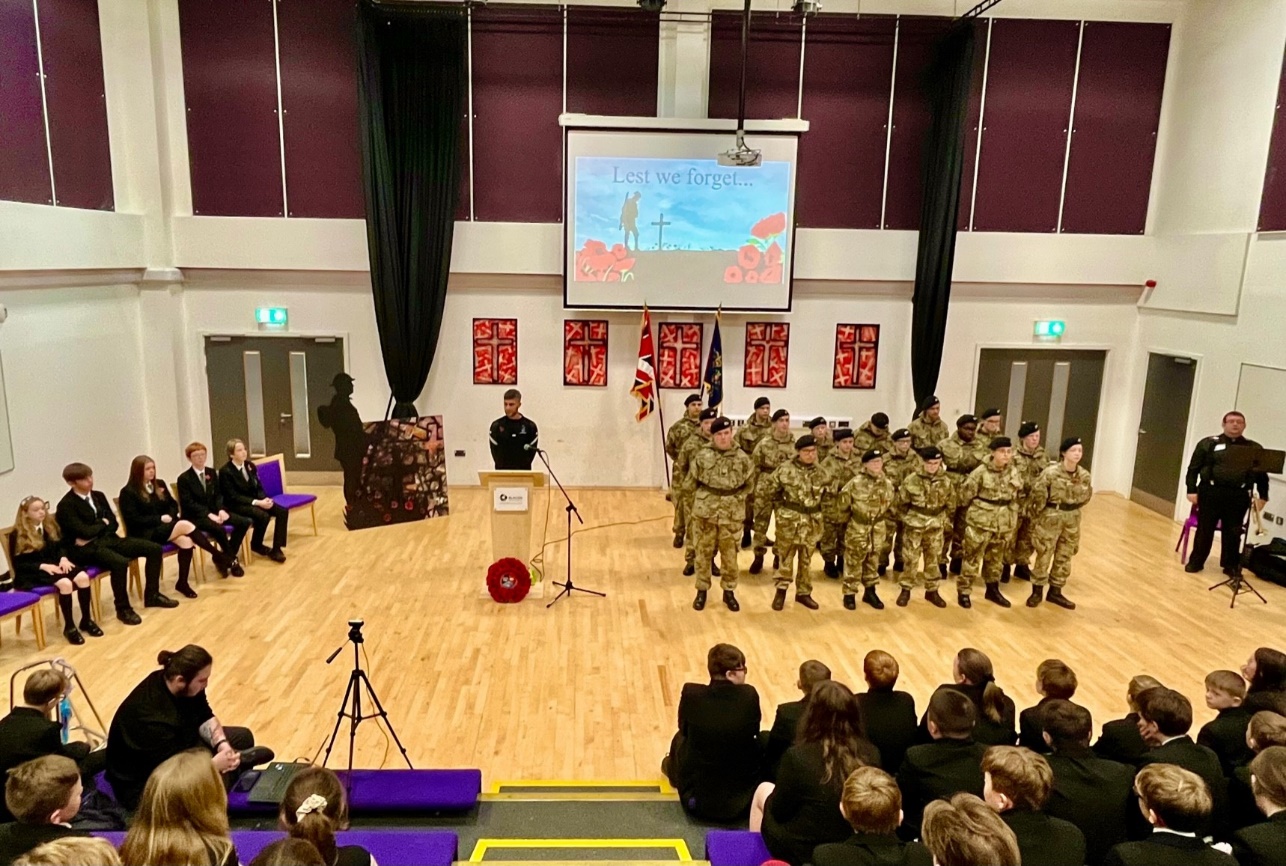 On such an important occasion, Blacon High School joined schools across the nation in paying respect to all those who made the ultimate sacrifice in the fight to ensure freedom and democracy for all of us.
We held a very moving assembly with readings and poems delivered by members of the Student Leadership Team and members of the Student Parliament. 'The Last Post' was played by a representative of the Cheshire Wind Band before the school observed two minutes silence at 11.00am.
The assembly was live-streamed to all classrooms; a fitting and solemn tribute to all who have served.
Link to Remembrance Assembly: https://youtube.com/live/GaYwHXaBOvw
Lest we forget!
Whole School Celebration Evening – 9th November 2023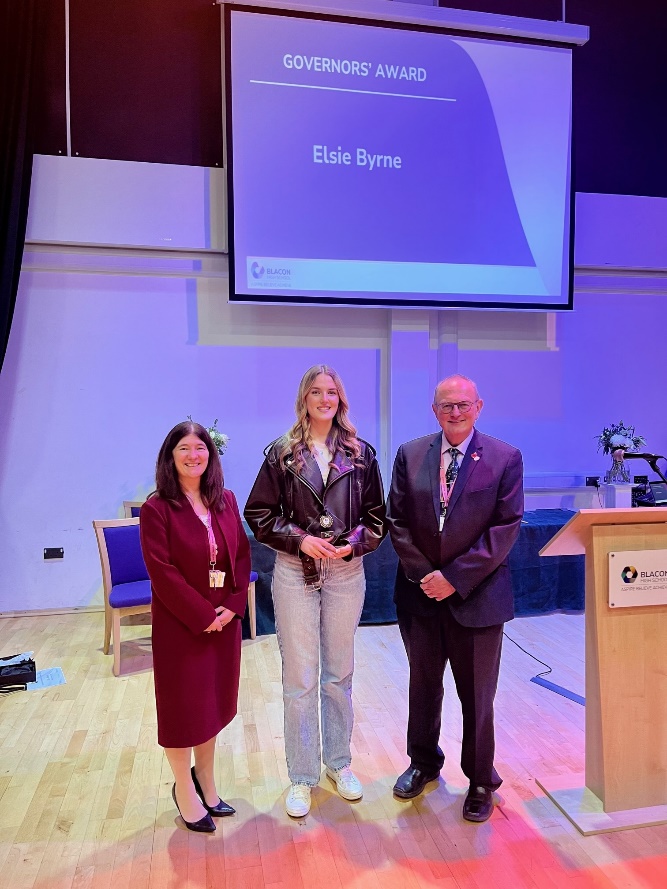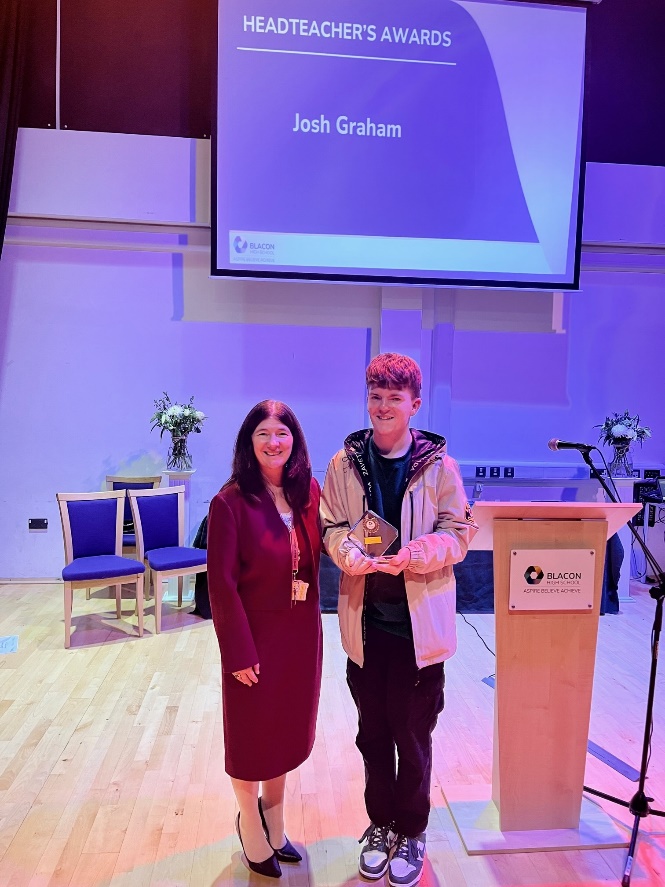 This is always one of the loveliest events in the school calendar and this year was no exception.
The Hall was filled to the rafters with parents, carers and family members, who were joined by staff, Governors and, our Guest of Honour for the evening, Sheila Little – the Lord Mayor of Chester.
As always, lots of students across all year groups were rewarded for their efforts during the academic year 2022-23. At Blacon High School, we are acutely aware that success looks very different for some students, so awards also acknowledge effort and contribution in addition to those who achieve the highest grades.
The event culminates with the main awards of the evening, which are presented to Year 11s whose journey with Blacon High School came to a close when they left us after their GCSEs in July.
This year's winners were:
Outstanding Contribution to School Award – Isobel Giles
Headteacher's Award – Josh Graham
Blacon Spitrit Award – Lillie Shannon
Governors' Award – Elsie Byrne
The Lilian Young Award – Summer Quinn
Summer is one of several Blacon High School students who have been successful in securing fully-funded bursary places at some of the country's top independent schools in recent years. Summer, who is now studying for her A' levels at Gordonstoun, which is one of the most prestigious schools in the world, sent a video message to share on the evening, thanking the school for the award and relating some of her experience at Gordonstoun so far. Well done Summer.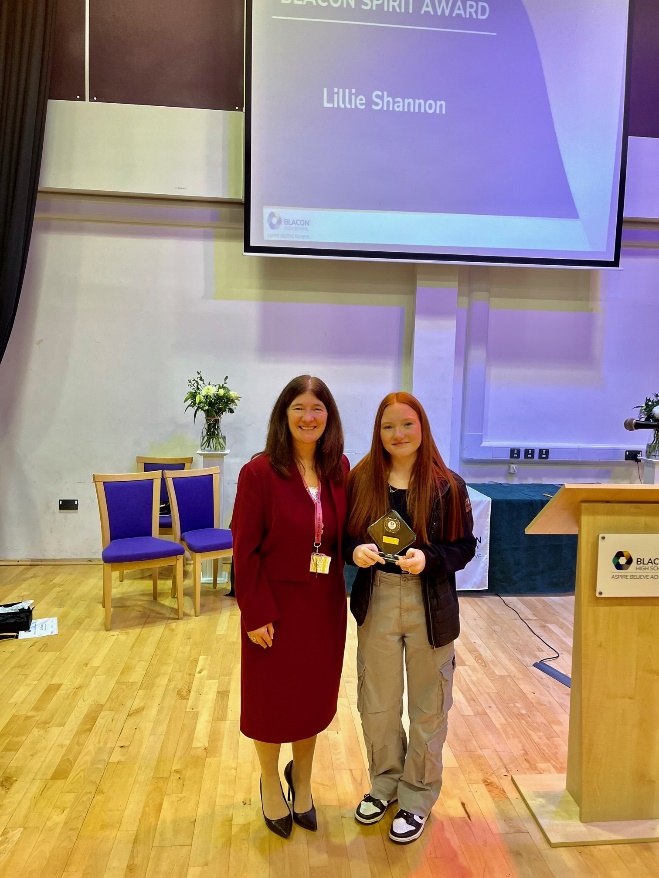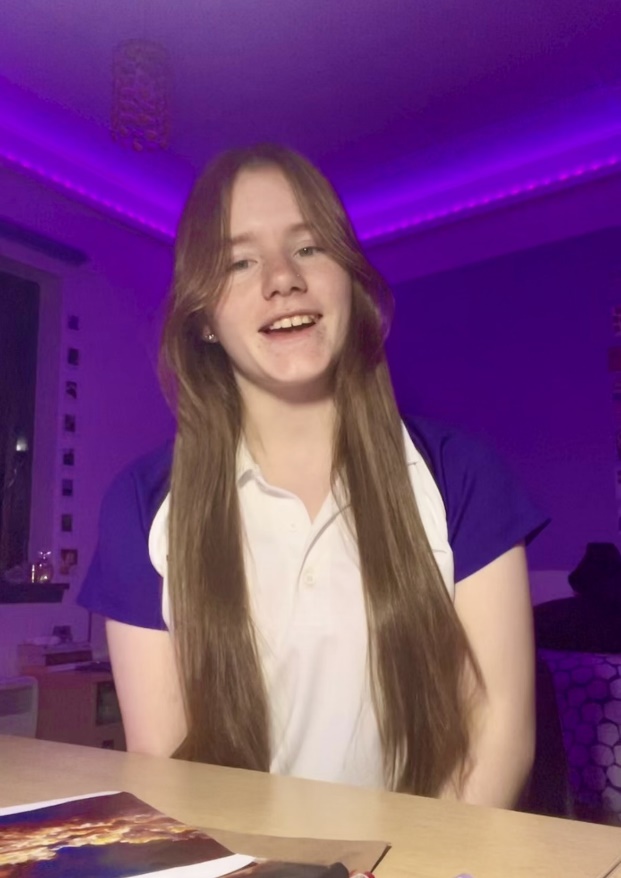 A huge thanks from us goes to everyone who attended the event and helped to make the evening a real 'celebration,' and massive congratulations, of course, goes to all of our prize-winners for the academic year of 2022-23.
MP Sam Dixon visits Blacon High School – 3rd November 2023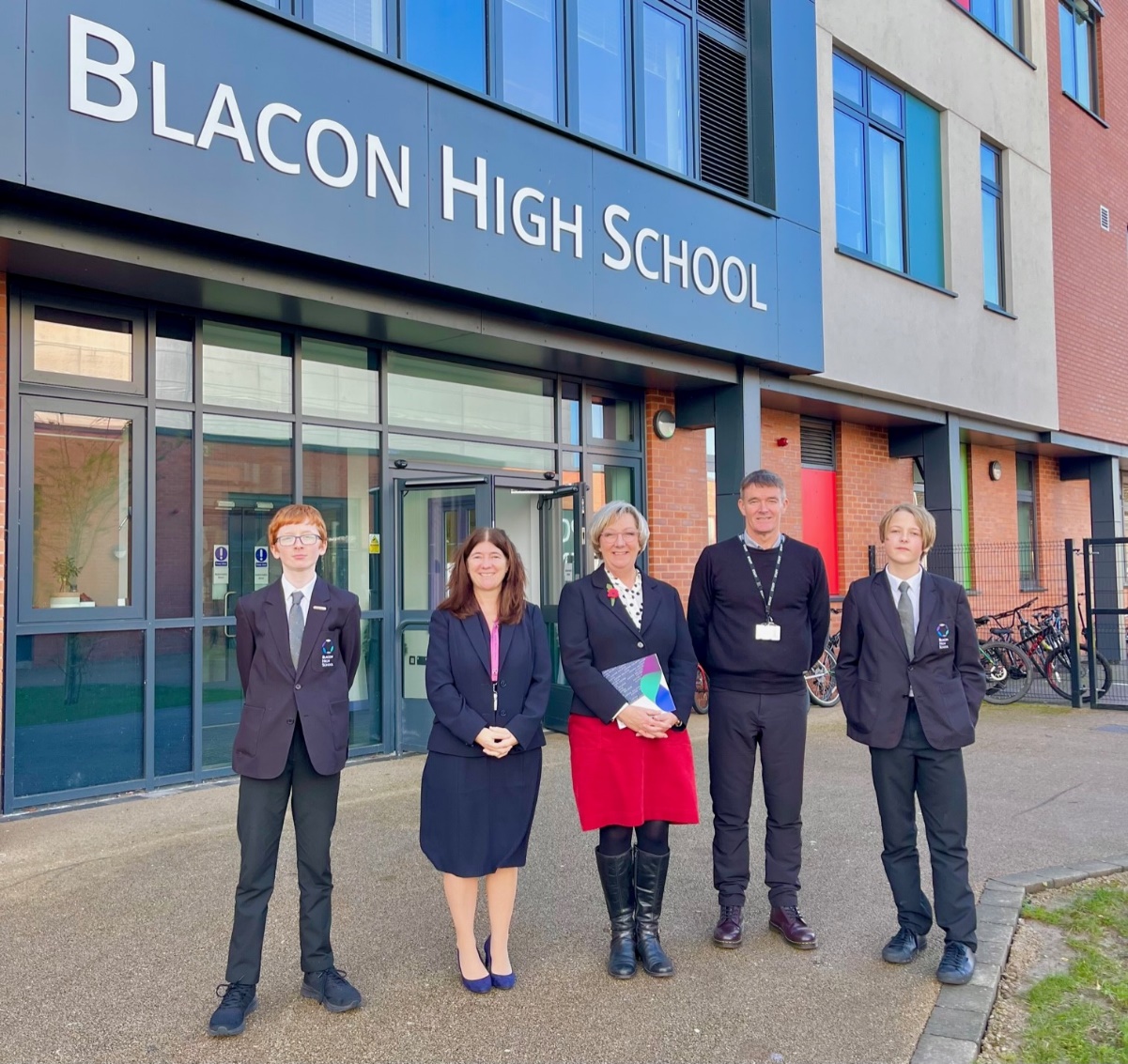 Sam Dixon MBE is a Labour MP who serves as Member of Parliament for the City of Chester. Before she was an MP, between 2015 and 2019, Sam Dixon was the leader of Cheshire West and Chester Council.
During her visit, Sam met with Harvey Hunt and Annie-Mae Barlow, members of the Student Leadership Team, staff and governors. She was also introduced to staff from our twinned school, the Vasil Levsky High School in Karlovo, Bulgaria, who were here on the English leg of the ever popular student exchange programme that we run from Blacon High School each year.
After a tour of the school, Sam chatted too Hayden and Billy, two members of our Student Parliament from Year 9, who shared what life at Blacon High School is really like, along with their aspirations for the future.
On her tour of the school, Sam visited many classrooms across a range of subject areas and was very impressed with the level of learning she witnessed and the calm atmosphere.
I'm certain that Sam Dixon will be an advocate for our school. We look forward to developing an ongoing relationship with her, and welcoming her back into school in the coming months and years.
Maths Information Evening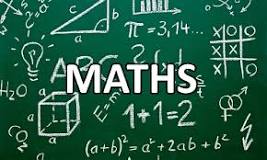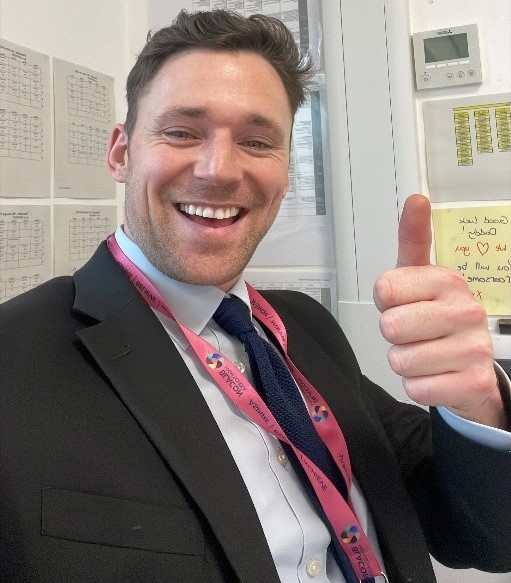 Head of Maths, Mr Slade, along with the whole Maths team, was delighted with attendance at the Maths Information Evening for Year 11 at the end of October, which was a huge success. There was a great turn out from parents, carers and students. Members of the Maths team delivered a workshop for parents and carers, and offered strategies to support their children to revise effectively at home. Those who joined us on the evening were also able to purchase revision materials.
I'm sure that the early start with revision will support some excellent outcomes in the GCSEs.
Mr Slade forgot to take any photos of the event so offered one of himself instead; I'll leave it to you to judge J
Army Engagement Team Visit
Here are some images from the day the Army Engagement Team visited our CCF (Combined Cadet Force) at Blacon High School earlier in the term. They brought a range of their equipment on to the school site for cadets to get their hands on. They also gave a talk about the pros and cons of opting for a career in the military.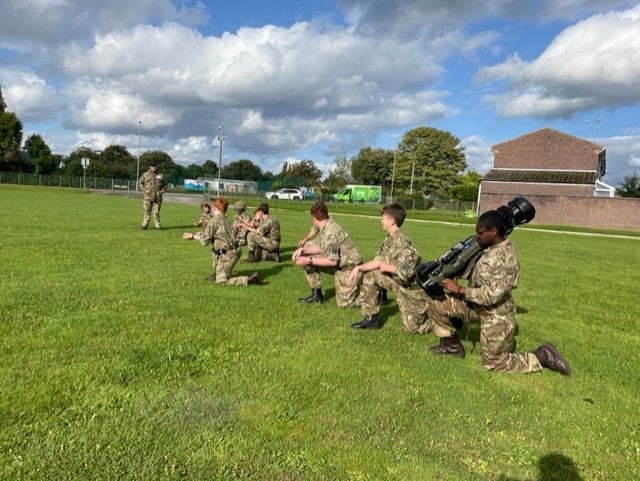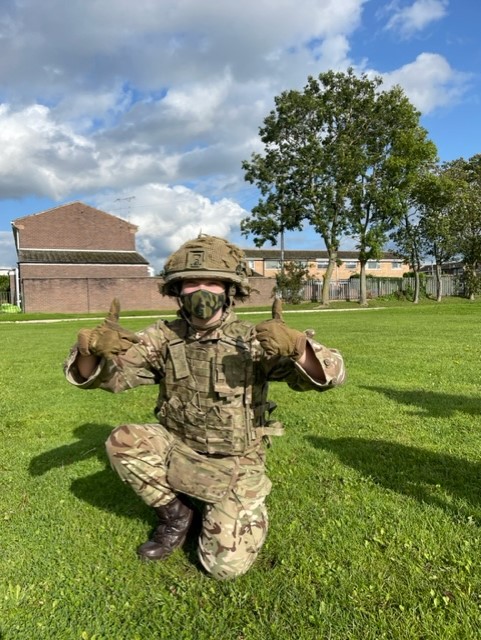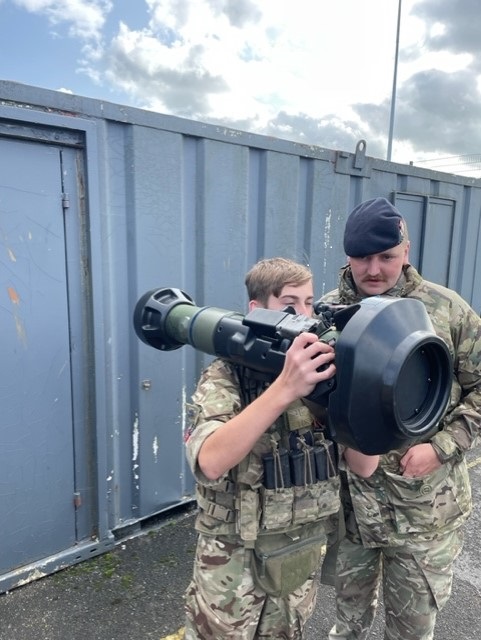 Well done and congratulations to all those who take part in our fantastic CCF; being a cadet offers amazing opportunities throughout the year.
If anyone is interested in joining the Combined Cadet Force at Blacon High School, please contact Mr Jones via the school admin' office.
And finally…
This is, as always, only a small snapshot of the huge list of events, trips and reasons for celebration that we enjoy as part of the Blacon High School community.
This week saw the return leg of the student exchange programme when our friends and colleagues from the Vasil Levsky High School in Karlovo joined us for a fun-packed, six-day itinerary. Also, we hosted a Swedish drama group who worked closely with students in their Drama lessons. I will share details and photos of both in our next blog.
Take care and have a restful weekend.