Blog September 2023
Dear All,
Welcome to a, somewhat delayed, blog; where on earth does the time go? There are so many fantastic things to celebrate so I will do my best to give you a flavour of some of the amazing activities and event that have been a feature of the first half term.
Welcome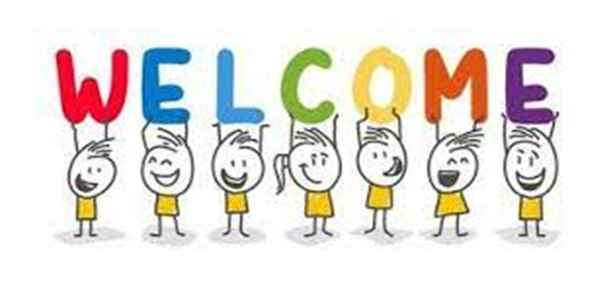 Of course, we are delighted to have welcomed approximately 150 new Year 7s into school in September and are pleased to see, on a daily basis, just how well they are settling in and embracing the transition into secondary school.
Already, we can see how established friendship groups continue to develop and grow alongside new relationships, as students find themselves moving around the school and mixing with a significantly larger groups of their peers.
The Year 7 Progress Leader, Mrs Richards, said: I am delighted to be the Progress Leader for Year 7 and I am so happy to be one of an extended team of pastoral staff who will help to guide these young people through their journey at Blacon High School. They are already illustrating the values that we promote here as we aim to prepare every student for success.
In addition to our new students, I'm sure you would all like to extend a typical, 'Blacon High School' welcome to those who have joined our dedicated team of staff, all of whom are working hard to develop the positive relationships in and around school that contribute so much to student success.
Student Leadership Team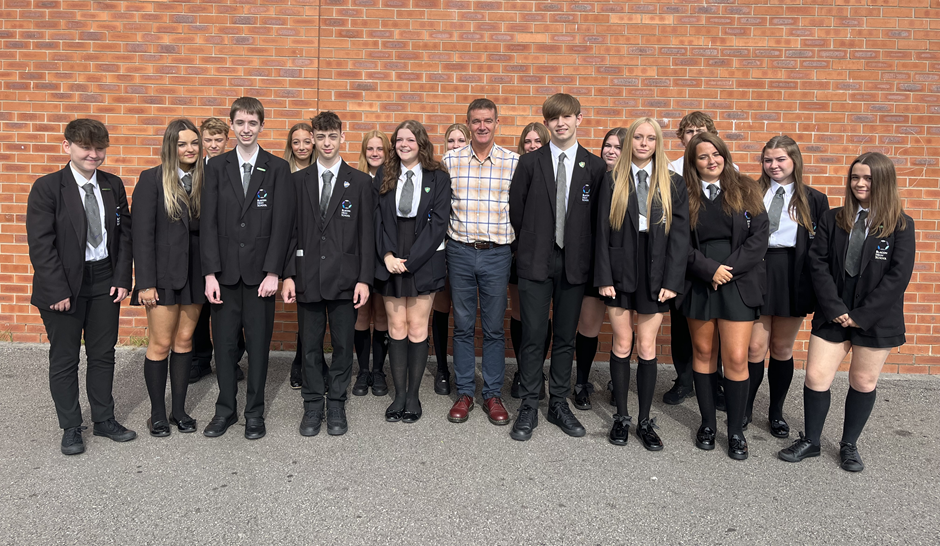 Welcome to our Student Leadership Team for 2023/24.
Firstly, thank you to all of you for applying to join the Student Leadership Team and for being willing to be ambassadors for the school and a voice for the student community.
Our Head Students Charlie and Honey, Deputy Head Students Harvey and Annie Mae, along with the rest of the fantastic team of Year 11 students, have already contributed to several key initiatives and will continue to represent the school at various events during the year, as well as continue to be the most fantastic role-models for students lower down the school.
Their next job is to oversee the elections for the Student Parliament, which is filled with representatives from Years 7 to 10. I hope that I will be able to share names of our Student Parliament Representatives next week.
Open Evening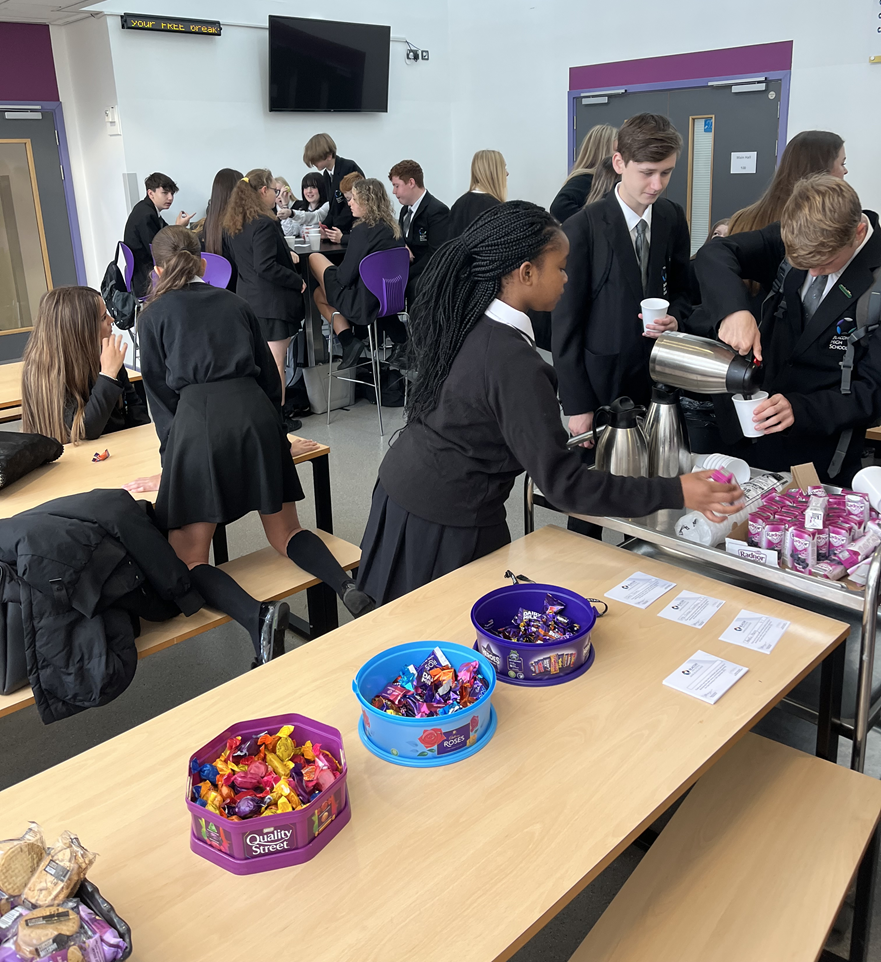 On September 13th, we were delighted to welcome so many prospective new students who are hoping to join our school community in September 2024.
We really appreciate the ongoing commitment of our staff, along with the huge number of students who give their time freely, so that we can offer you a real flavour of what your children can expect when they become a student here. As you will know, Blacon High School has been over-subscribed for the last five years so it is important that you make a conscious choice in order to secure a place for your child next year.
Thank you also to all prospective parents and carers who attended the Open Evening and for the overwhelmingly positive feedback you left us. We promote open dialogue between the school and parents, we value your contributions, and we always respond to feedback.
All the students who took part in the Open Evening were acknowledged by the headteacher, and were invited to a small 'thank you' event as a token of our appreciation (pictured above).
British Council International School Award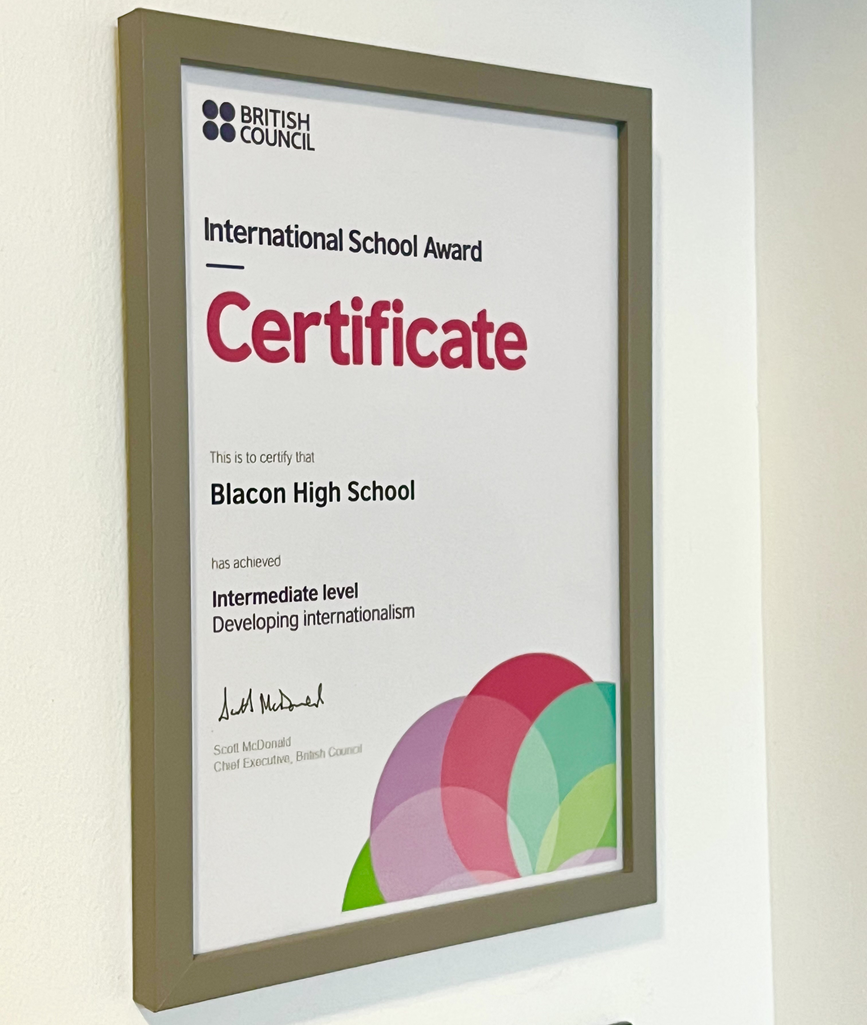 Did you know that we have students representing over twenty global cultures in our school community? This is fantastic and something we celebrate. And, as a result of our consistent focus on exploring and expanding our international portfolio, I am very pleased to share that Blacon High School was awarded the British Council International Award – intermediate Level; this is an amazing achievement.
During 2022-23, the school had an enormous range of activities that focused our students on celebrating the richness and vibrancy of every culture. For example, our languages team hosted theatre groups who shared drama performances that were delivered entirely in French and Spanish, the two languages that we teach here.
The long-standing relationship with our twinned school in Bulgaria continues to grow. In June, a group of Year 10s were able to take part in a student exchange programme with our friends in Karlovo, Bulgaria. This is the fourth time that we have been able to offer this opportunity. The students who took part have come back with the most amazing memories and they developed friendships that will last lifetime. We are very much looking forward to the English leg of the exchange, which is happening at the beginning of November.
Meanwhile, the PE Department took a groups of our young sports people to the International Youth Games in Sens, France. Blacon High School has represented the UK at this event on a number of occasions and, this year, were overall winners. What a fantastic experience for all of those who were involved and, a massive 'well done' on your amazing achievement.
Our third trip was to Barcelona, Spain. This visit offered students a superb to practice and develop their language skills, and also immerse themselves in Spanish culture.
In addition to this, during the year Blacon High School hosted three groups of students from Italy and Spain. Each of these groups of international guests stayed with us for approximately three weeks and every individual was supported by one of our student 'buddies'. This was a valuable opportunity for our students to develop new relationships, gain confidence and learn about another culture.
Whilst we are obviously delighted to be awarded with the British Council International Award - Intermediate Level, this year, we are hoping to achieve 'Accreditation Level', which illustrates that we have established a programme of activities around international education and embedded learning across the school. Watch this space!!!
European Day of Languages 2023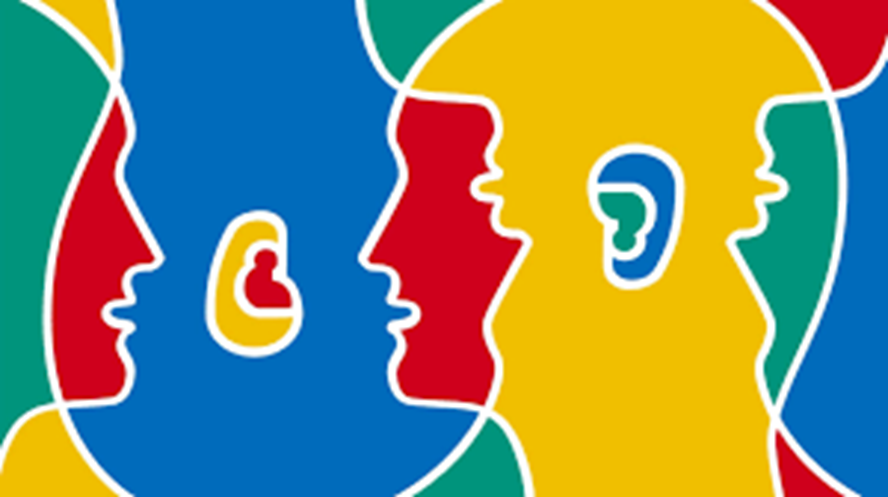 European Day of Languages 2023 was on 26th September and, to celebrate, there were a range of activities in school. However, I think the most popular was the food that Kelly and the catering team prepared for lunch.
The menu for the day included:
Germany – Bradwurst sausage with sauerkraut in a sourdough roll
Italy – Italian meatballs in tomato sauce with shavings of mozzarella and focaccia bread
A vegetarian option was offered as a substitute for both of the above.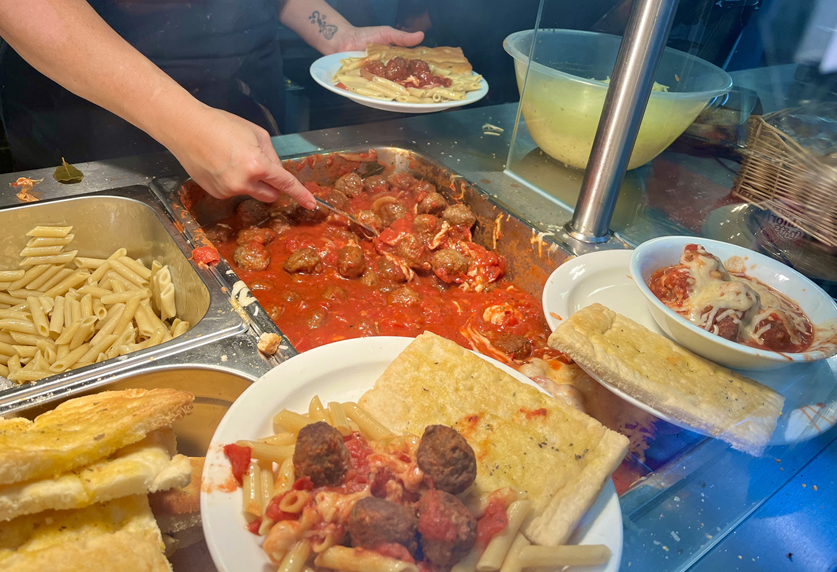 Both dishes were received with 'gusto' by our students and we are looking at possible menus to offer at international themed days each half term.
In addition, we also offered a variety of our ever-popular pasta dishes that we serve out of the Pod on a daily basis.
'Aye Aye Captain!'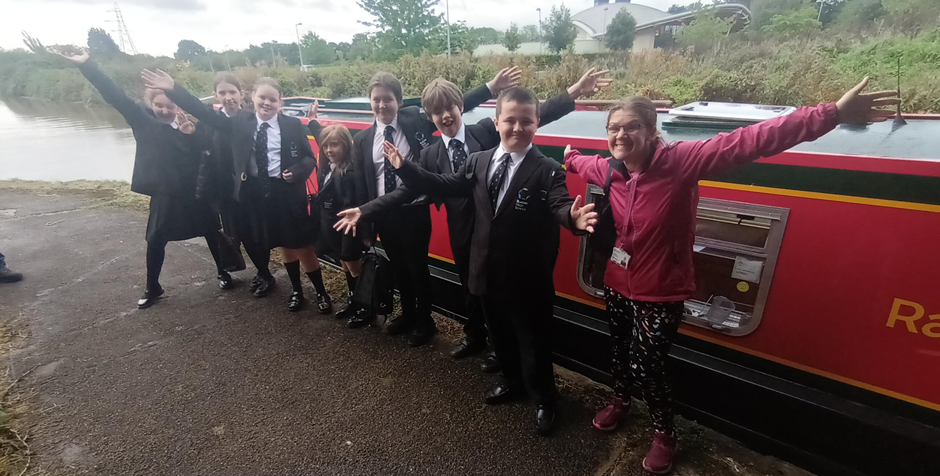 Miss Beyer enjoyed a splashing (sorry I couldn't resist that), a smashing time on the canal with a group of lucky Year 7 and 8 students. She said: 'What a brilliant morning on a canal longboat! These lovely students from Year 7 and 8 were great company and an absolute pleasure to take on a trip.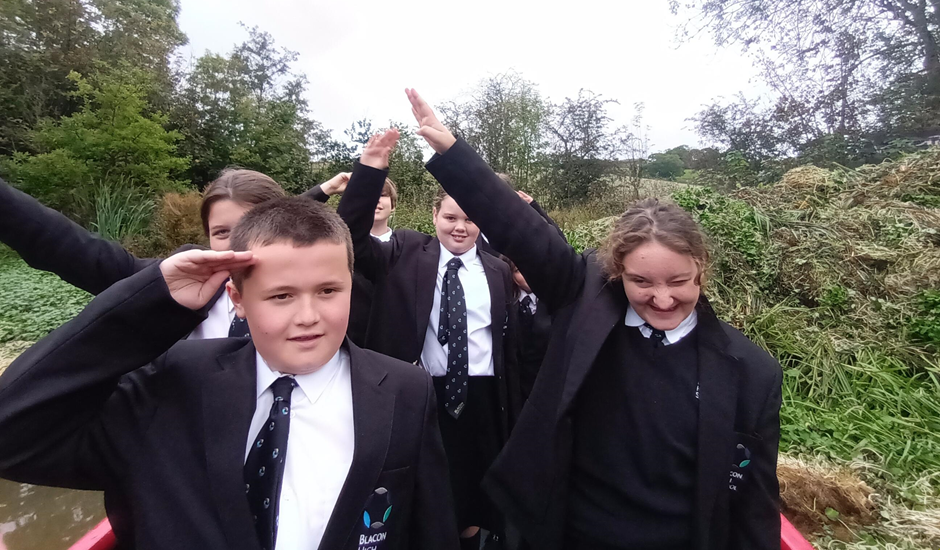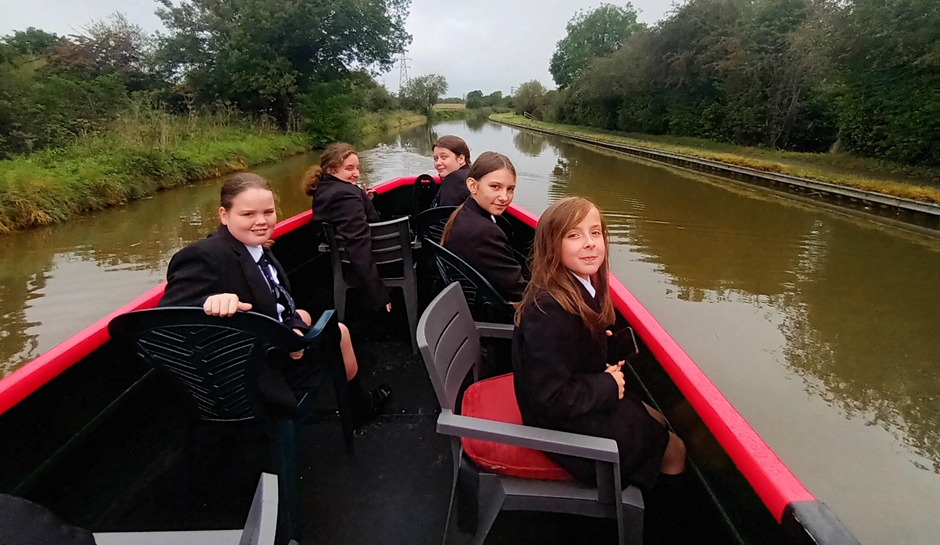 And finally…
As we move through an exciting, eventful and ever-busy half term, we celebrate every success, great or small as we fully understand that 'success' looks different for everyone; we believe that 'everyone' can achieve.
We wish you a restful weekend and look forward to welcoming you into school for a range of events in the coming weeks