Blog #10
Blog w\c 24\04\23
Hi All,
Well, I hope you all enjoyed the Easter break. The summer term has started with the usual energy, albeit with the interruptions of the industrial action. Thankfully, the school is able to remain open to support our year 11s as they continue to work towards their exams; unfortunately, this has not been the case for all of the schools in the local authority.
Live Autopsy
This one's not for the faint hearted!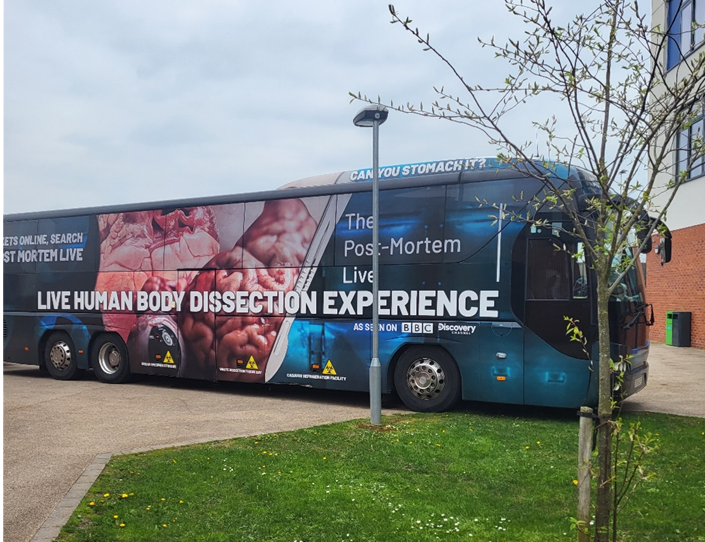 Om 17th April, Blacon High School was visited by Post-Mortem Live (as seen on BBC Dragons Den). Any students from Years 9, 10 and 11 who expressed an interest in a career in any branch of the medical professions were invited to take part in the presentation.
Some of the …erm… highlights of the evening included removing the eye and brain from half a pig's head, collecting samples and learning about real post-mortem techniques. From a human perspective, the prosthetic body of 'Orlov' was incredibly realistic, but please remember, he wasn't real!
This was a fantastic opportunity for students to gain some 'hands on' experience. Many thanks to everyone who was involved.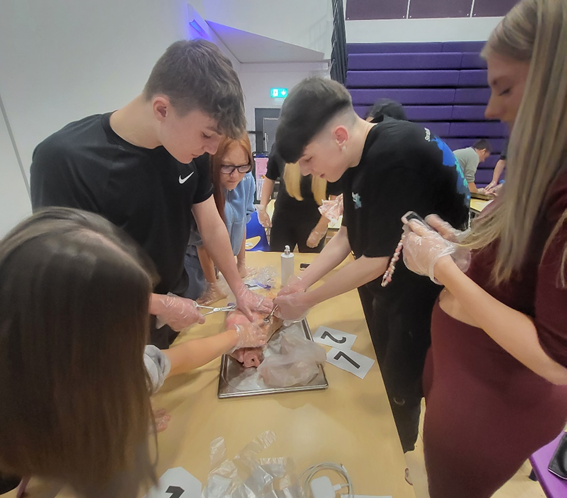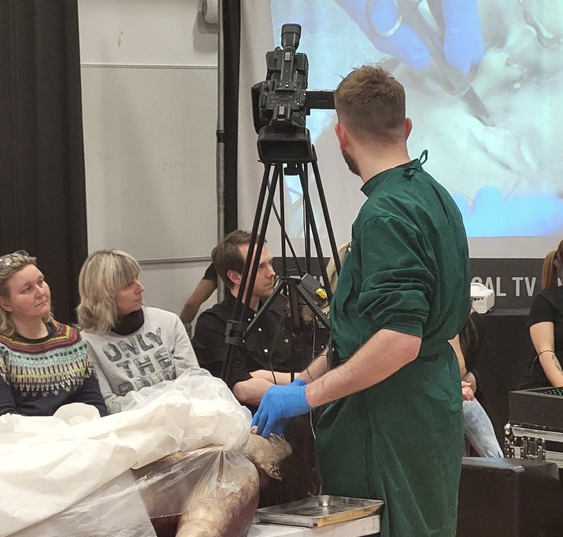 Head Shaving for Charity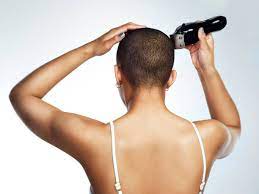 Please support Sarah Stanford, one of our lovely Maths teachers, who is having her head shaved as she strives to raise funds for two charities that are very close to her heart: Cancer Research and Alzheimer's Research.
If you feel you are able to support Sarah, you can donate on her 'JustGiving' page by clicking on the link below.
https://www.justgiving.com/team/teamsstanford?utm_source=Sharethis&utm_medium=team&utm_content=teamsstanford&utm_campaign=pfp-email&utm_term=9cf248890ecd426d8f02fe5829a4364a

JustGiving sends your donation straight to the charity and automatically reclaims Gift Aid if you are a UK taxpayer, so your donation is worth even more.

Thank you in advance for your support, and also to those of you who have already donated.
An Inspector Calls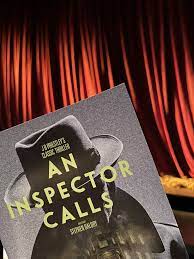 The English Department were delighted to escort a huge group of Year 9s to the fantastic Empire Theatre in Liverpool to watch a production of 'An Inspector Calls.'
For some of our students, it was the first opportunity they have had to go to the theatre and it is always great see how they respond to a live performance in comparison to how they react to watching a film.
There was a heady atmosphere in the theatre and it was a superb production. The staging was very effective and this enabled all of our students to engage with some of the really challenging themes that the text addresses, such as 'class.'
As we have come to expect, Blacon high School students behaved impeccably and I'm really pleased that they were able to experience the theatre. Here's to the next outing.
An Inspector Calls – The Rap
A rap poem telling the story of the play 'An Inspector Calls' by Callum Mackin, Stanley Taberner, Taylor Cain and Cai Williams
1, 2, 3 to the 4… Inspector Goole is knocking at the door,
Do you know a girl called Eva Smith? RIP – She will be missed.
Does Daisy Renton ring a bell?
Gerald knows something; I can tell.
You met her at a bar?
That's kind of bizarre…
You forgot about Sheila – do you even feel her?
You got engaged, so was it all staged?
Birling – this is gonna ruin your business
You better start begging for forgiveness!
Was it so hard to give her higher pay?
Now everyone is grieving…every single day.
This young lady was gonna have a baby
Now she won't…
You ruined her life – and yes, I will 'Quote'!
She drank the bleach…
Her blood drained out…like a sucking leech.
Now I am here, arresting you for your crime
Get yourself ready – you're doing hefty time!
Science, Sustainability and Chester Zoo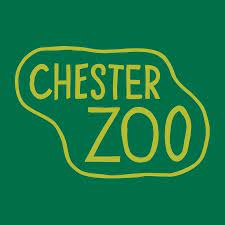 All students in Years 7 and 8 recently had the fantastic opportunity to take part in three workshops with Chester Zoo during their usual science lessons, focused around the very relevant topics of climate change and sustainability.
As part of this, all students in Years 7 and 8 also had the opportunity to take home a free family ticket, Standard 2 adults and up to 3 children (unless otherwise requested by students). This was to enable families to visit the zoo over holiday and learn about all the wonderful ways that we can make sustainable choices to help secure a positive legacy for the future.
We hope that you were able to take advantage of the free tickets and enjoyed your zoo visit!
BEV Democracy Project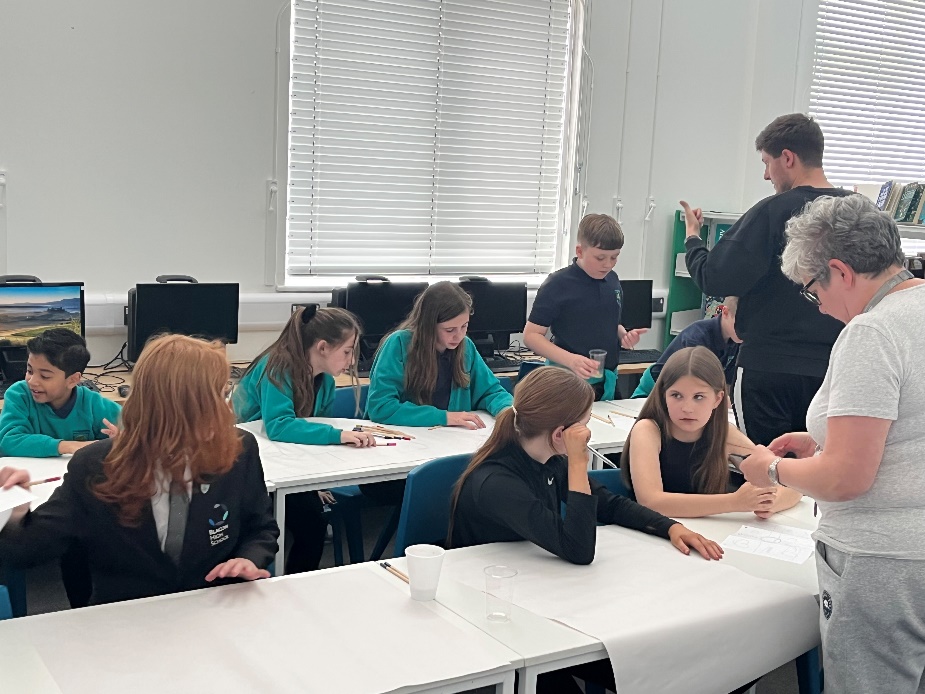 Blacon High School was delighted to host the latest meeting of the BEV Democracy Project on 26th April; the project has been running for a number of years now and involves Blacon High School and all of the primary schools in Blacon.
The topic at this meeting was whether Scotland should be an independent nation. We learned about the history of the formation of the United Kingdom, and considered what the impact would be of leaving the union both for Scotland, and the other member countries within the UK: England, Wales and Northern Ireland.
At the end of the discussion, where all students are encouraged to contribute and get an opportunity to share their thoughts, students came up with some brilliant designs for a flag for a new United Kingdom, should Scotland finally make the decision to become independent.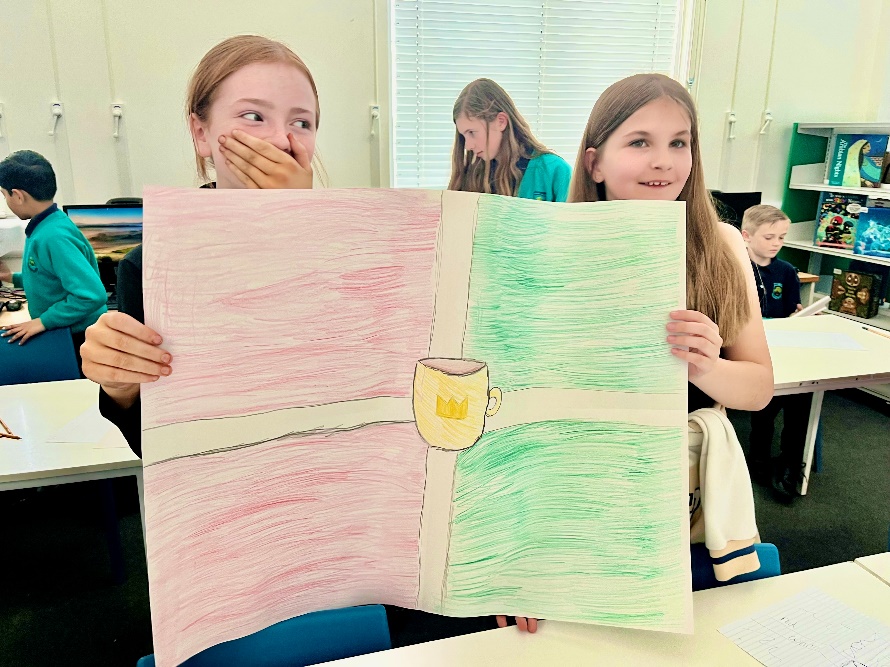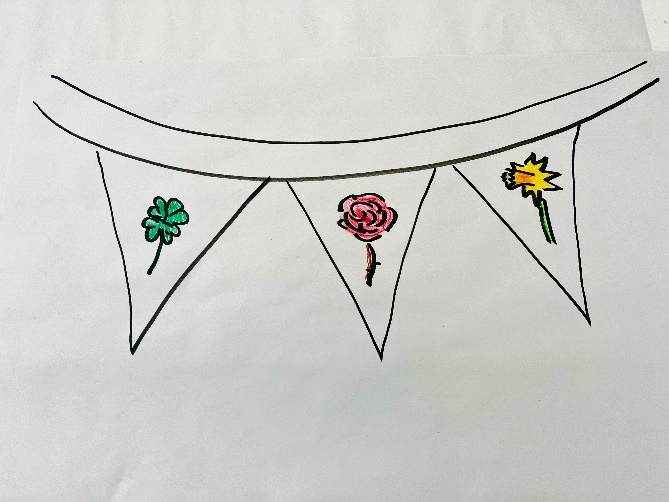 And finally…
There is always a lot to look forward to in the summer term but, for our Year 11s, the upcoming GCSEs signpost the end of their journey at Blacon High School. However, there is the small matter of the exams to deal with.
We are very conscious that this is a stressful time for students as the GCSEs are the culmination of five years of hard work. Please support them, and us, by giving them time and space, and encouraging some revision, some independent learning every evening.
If we can be of any help or you need any advice as the exam season approaches, please contact the school office.